A Selection of Pictures from the August Farewell Photo Album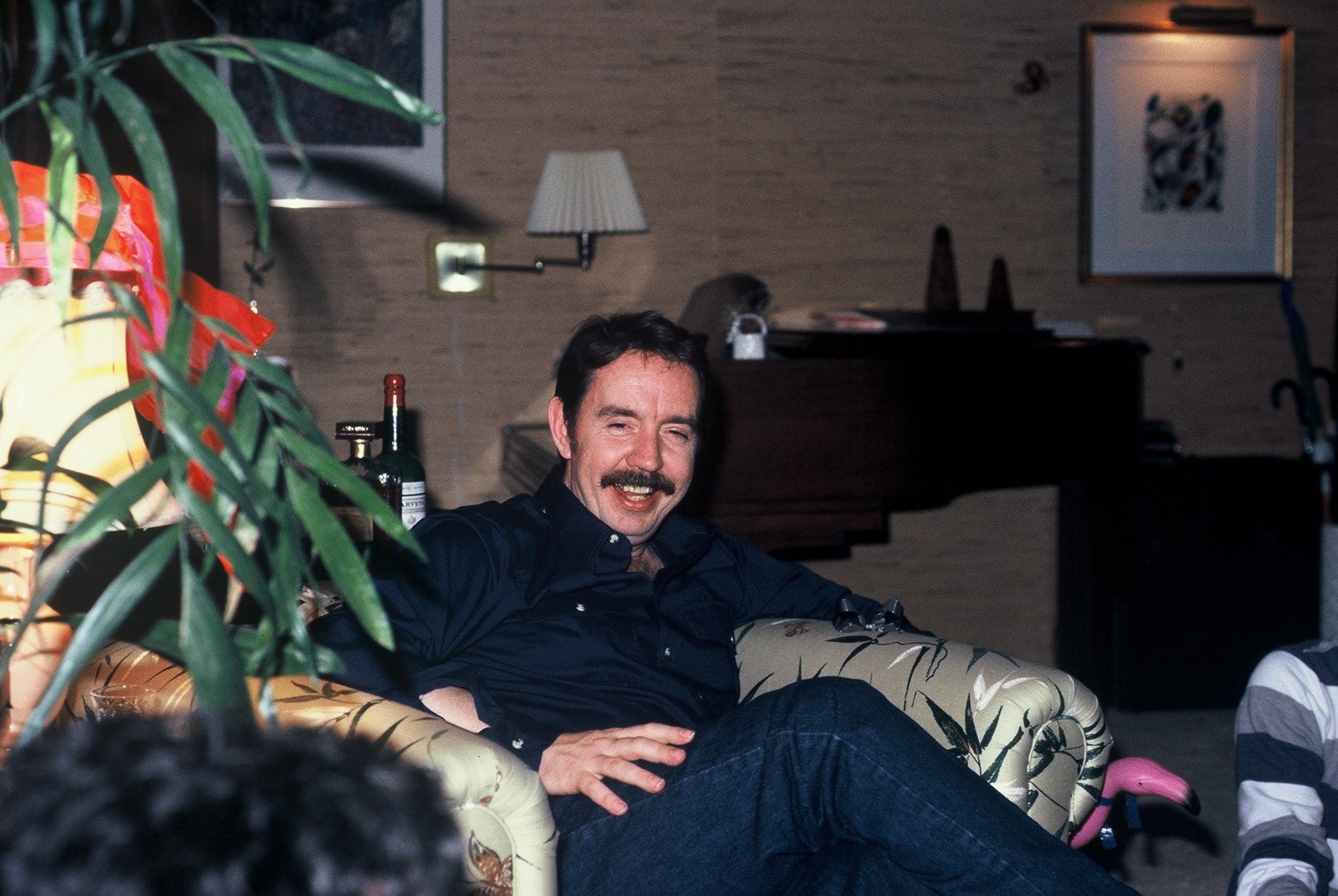 Bill in our first condo, Massey Square, Toronto
---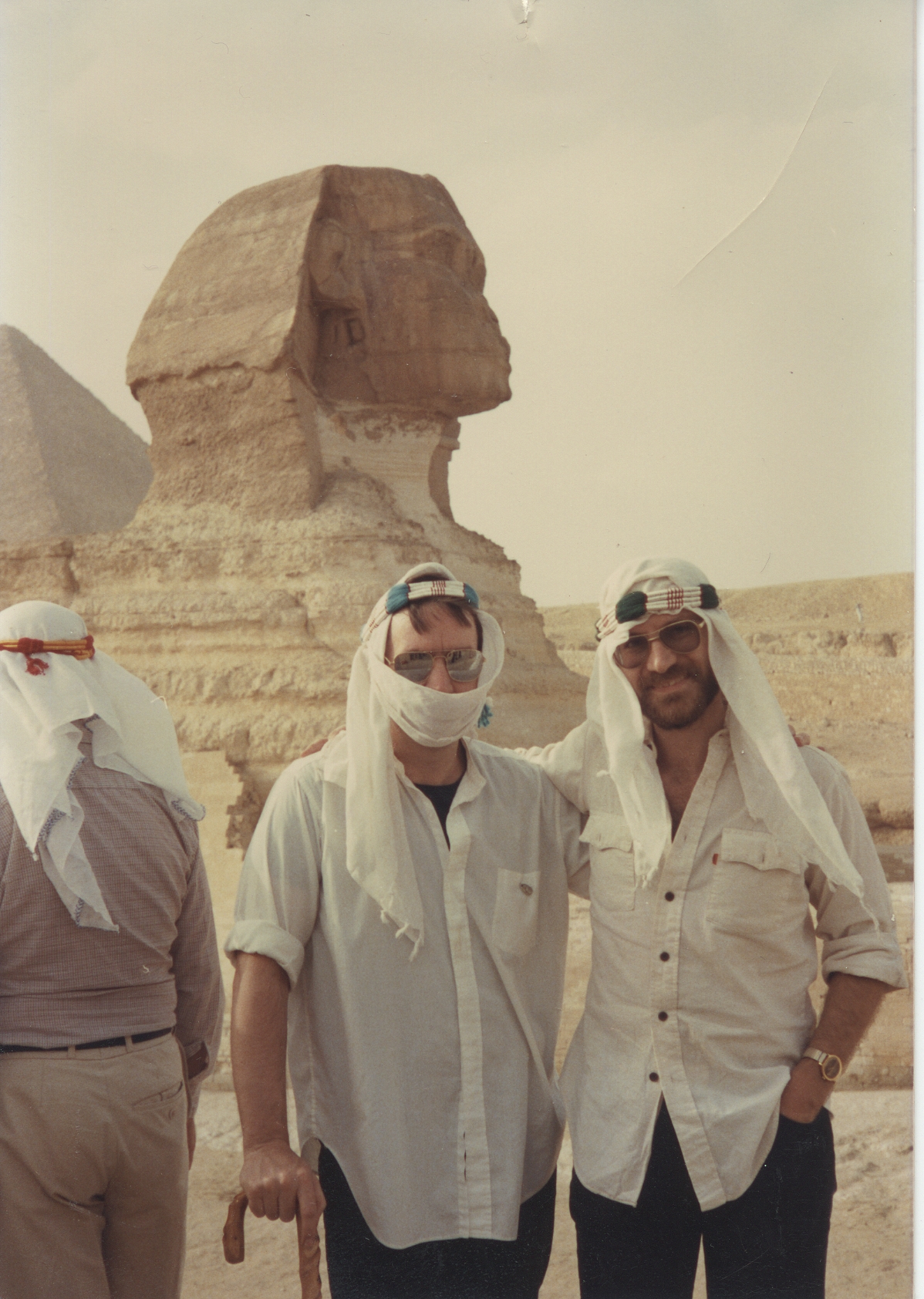 Egypt - In front of the Great Sphinx of Giza during our trip that included Cairo, Luxor, and the Valley of the Kings
---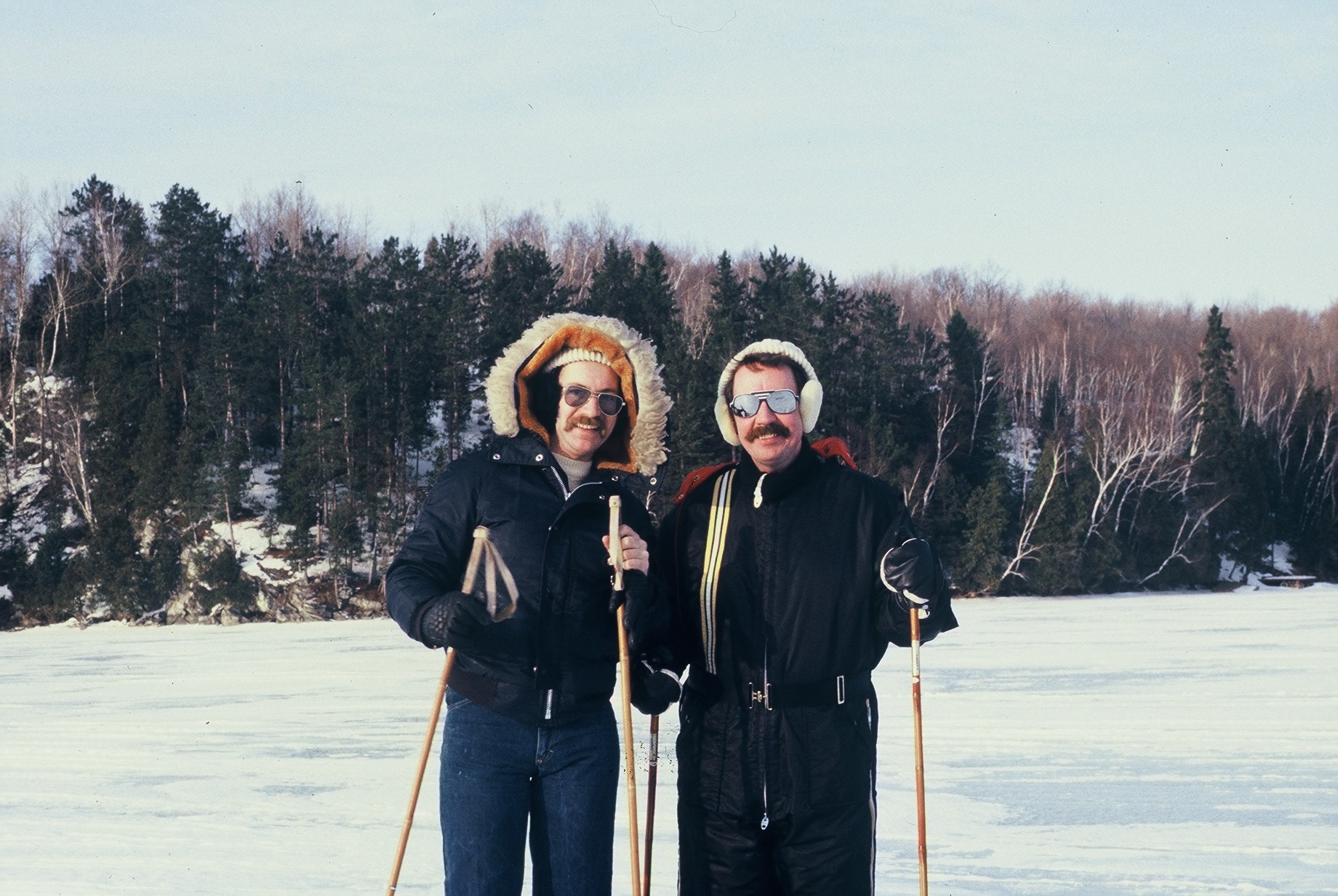 Cottage life - cross country skiing at our cottage.
---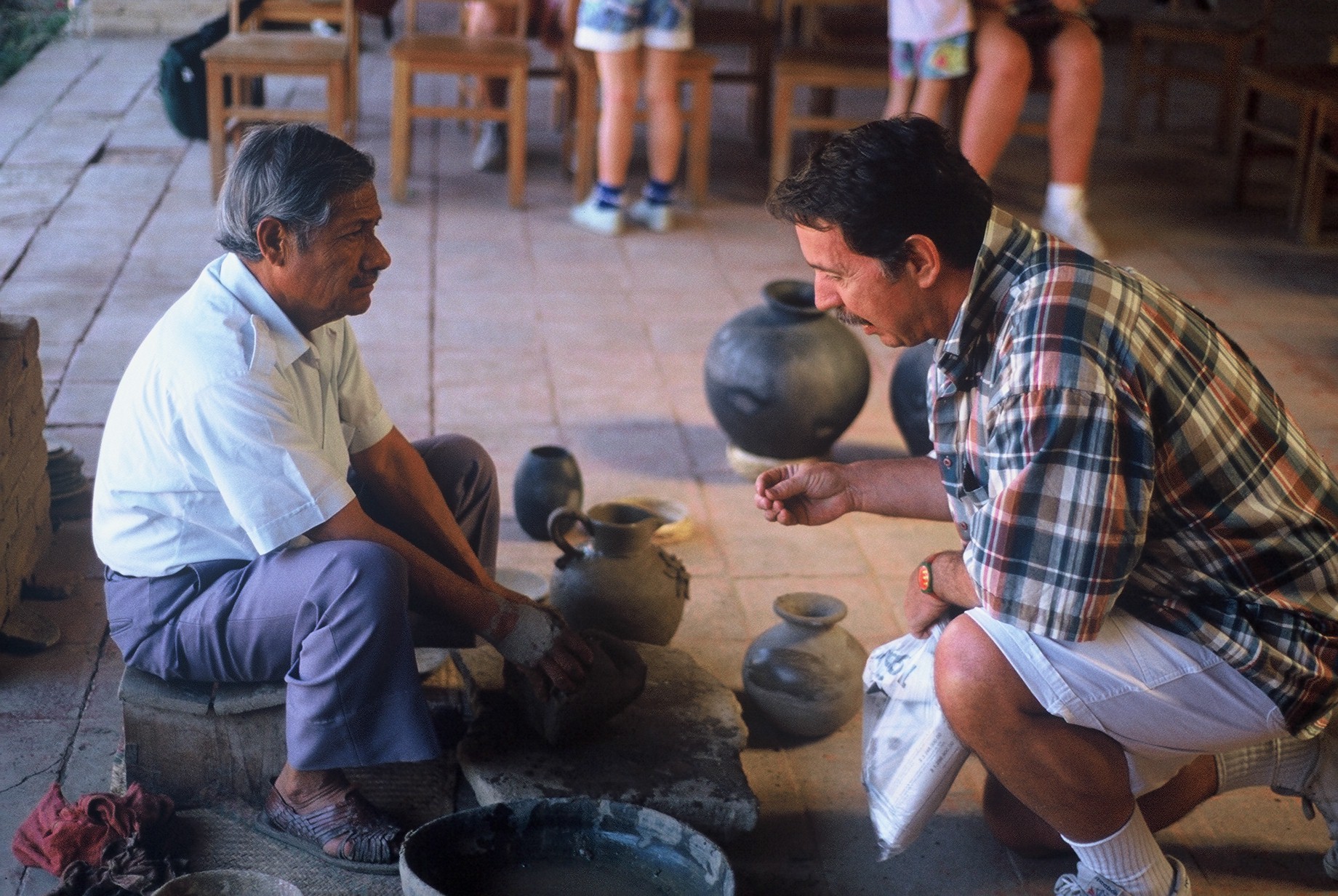 Mexico - Bill in conversation with a potter in Oaxaca. Bill was also a potter and created beautiful art pieces.
---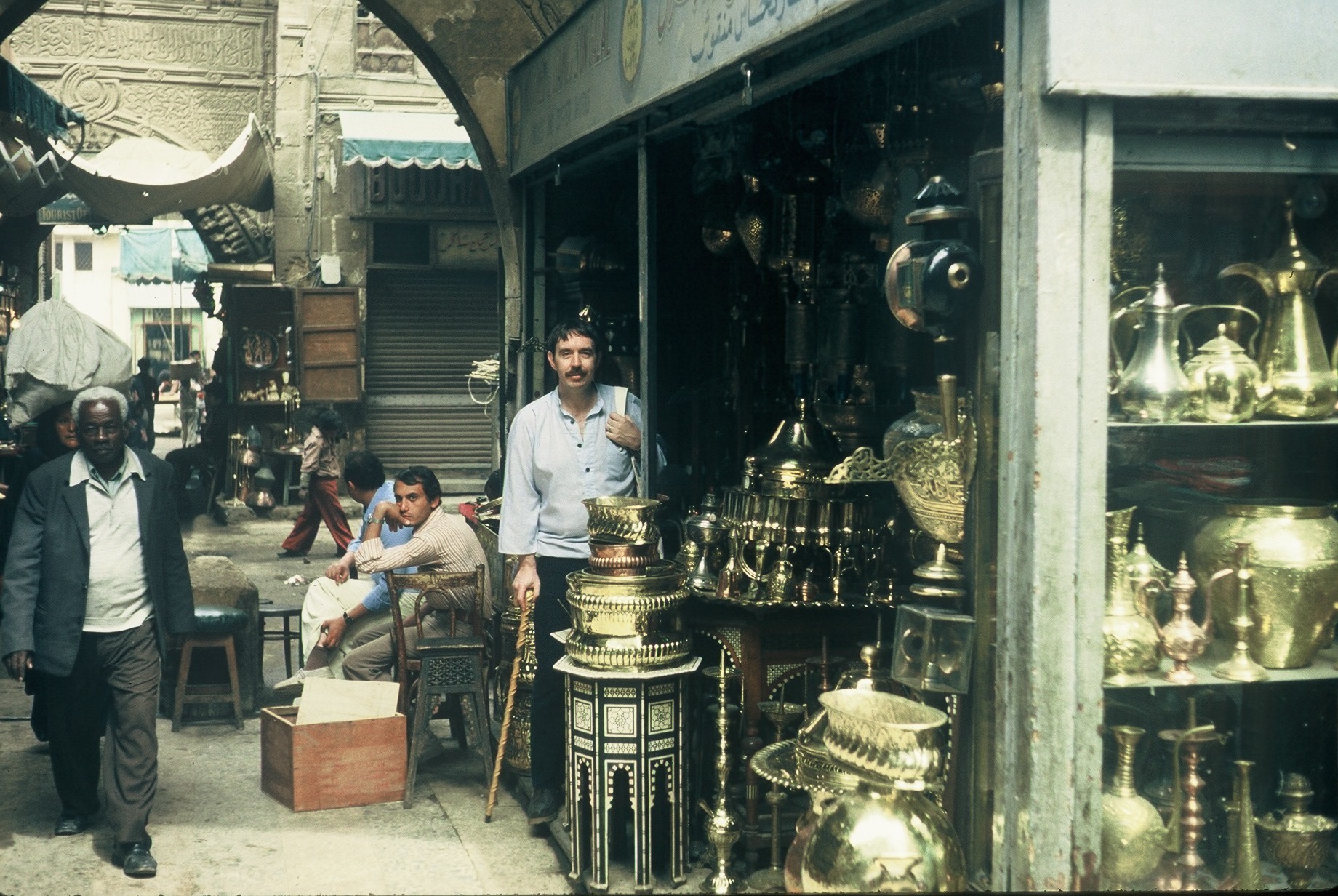 Morocco - Bill in the souk (market) in Tangier.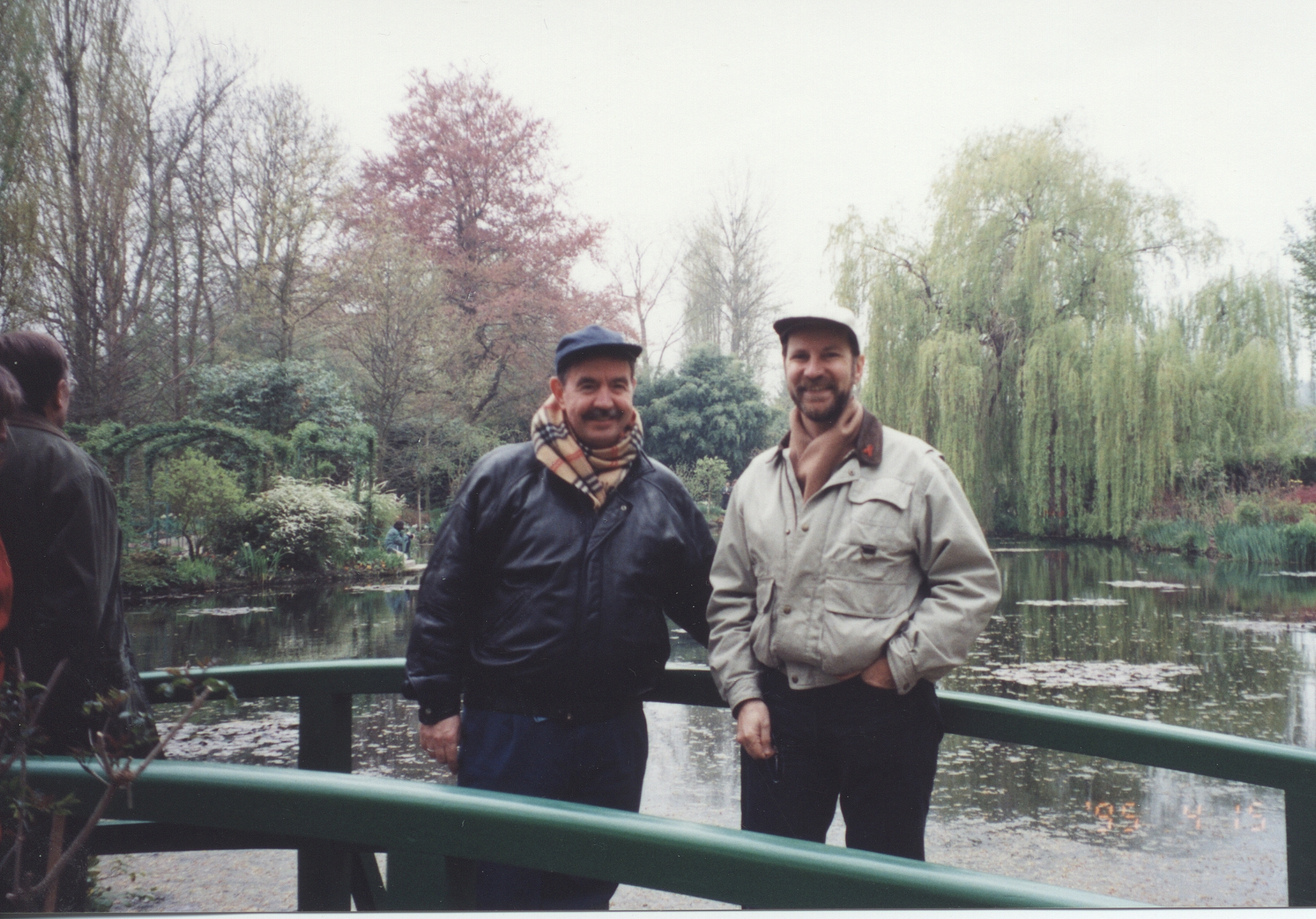 France - on the Japanese Bridge over the water lilies pond at Monet's home in Giverny.
---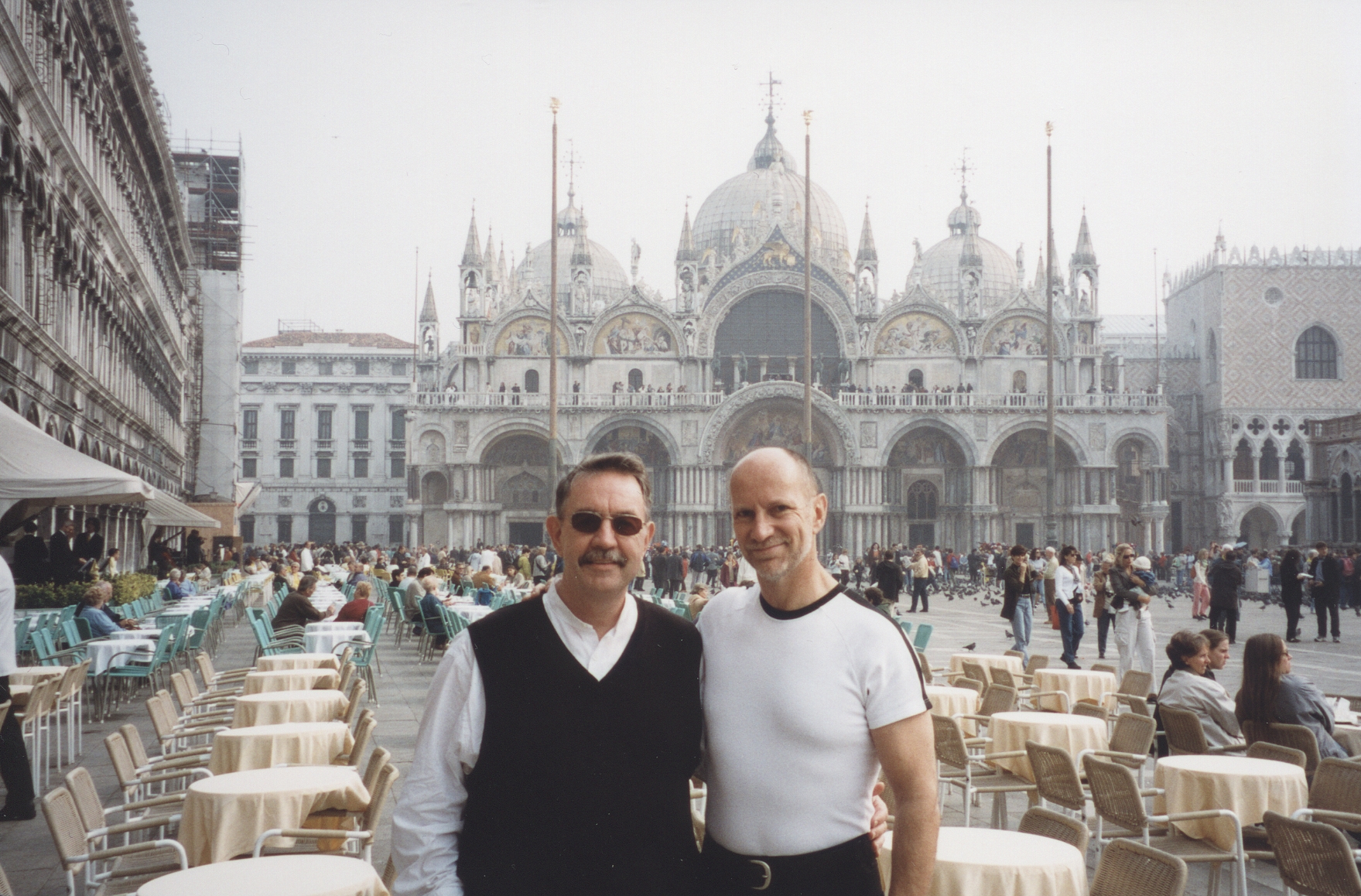 Italy - in Piazza San Marco, Venice. How romantic can you get?
---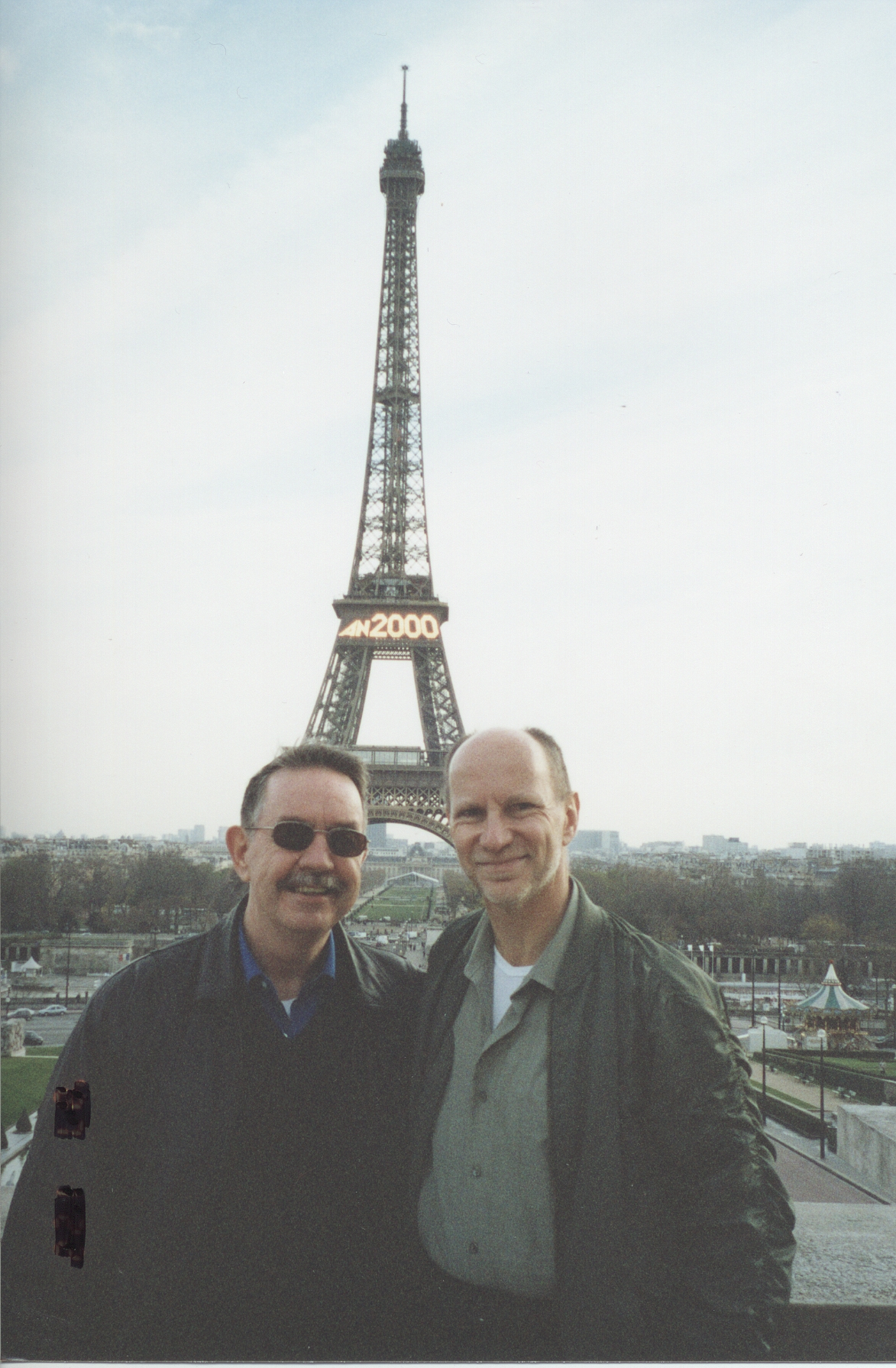 Paris - At Trocadero with a view of the Eiffel Tower. Bill had studied at the Sorbonne in Paris for two years in the late 1960s and I spent a year at the Sorbonne in the early 1970s. When we met in 1976 and discovered that we had both studied in Paris, we took that as a sign that we were meant to be together.
---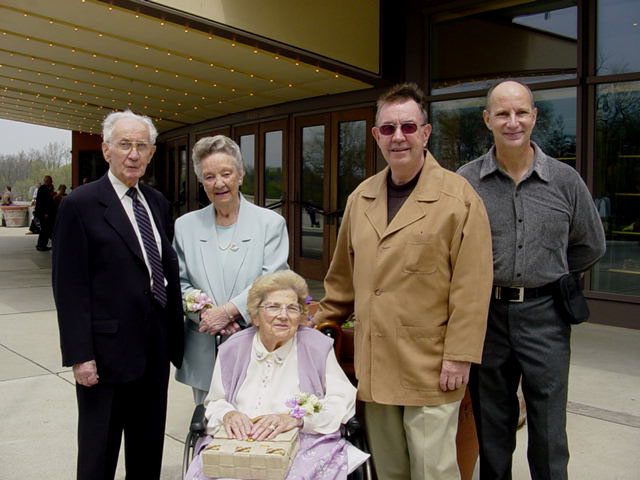 The last outing with our parents to the Stratford Festival.
---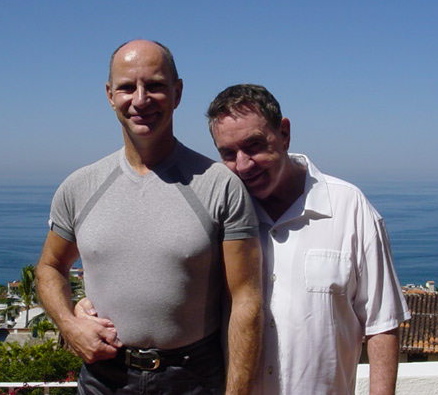 Mexico - together at Casa de los Arcos in Puerto Vallarta where we stayed every February for many years.
---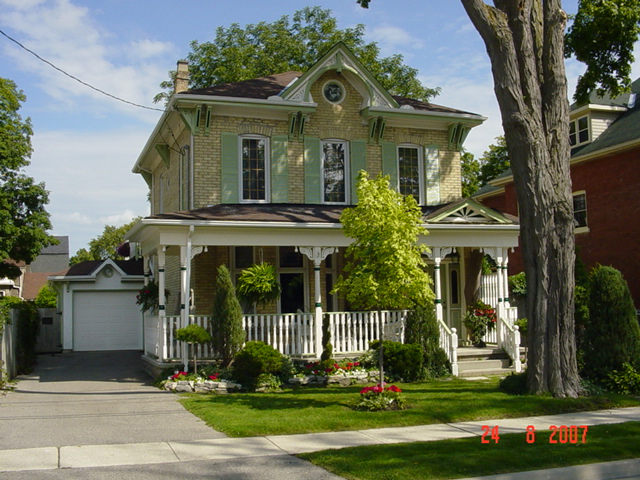 Our Stratford house had been built in 1877 and was in a dilapidated state when we bought it in 1991. Bill restored it to its former glory as this 2007 photo shows.
---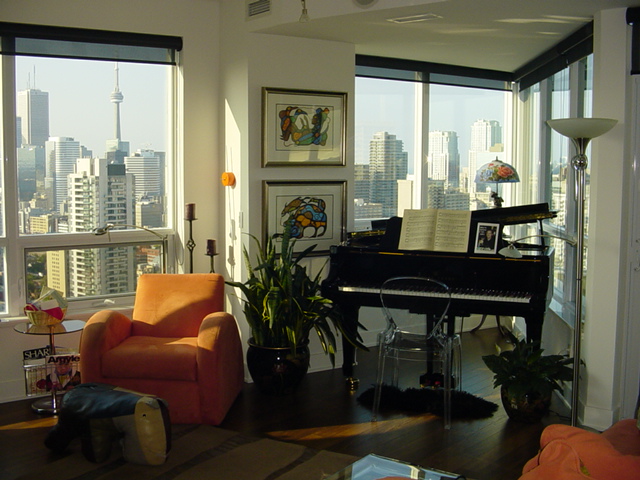 The living room of our condo in Toronto, our final home together. We set the hospital bed up in this room so that Bill could be near his piano and see the view.
---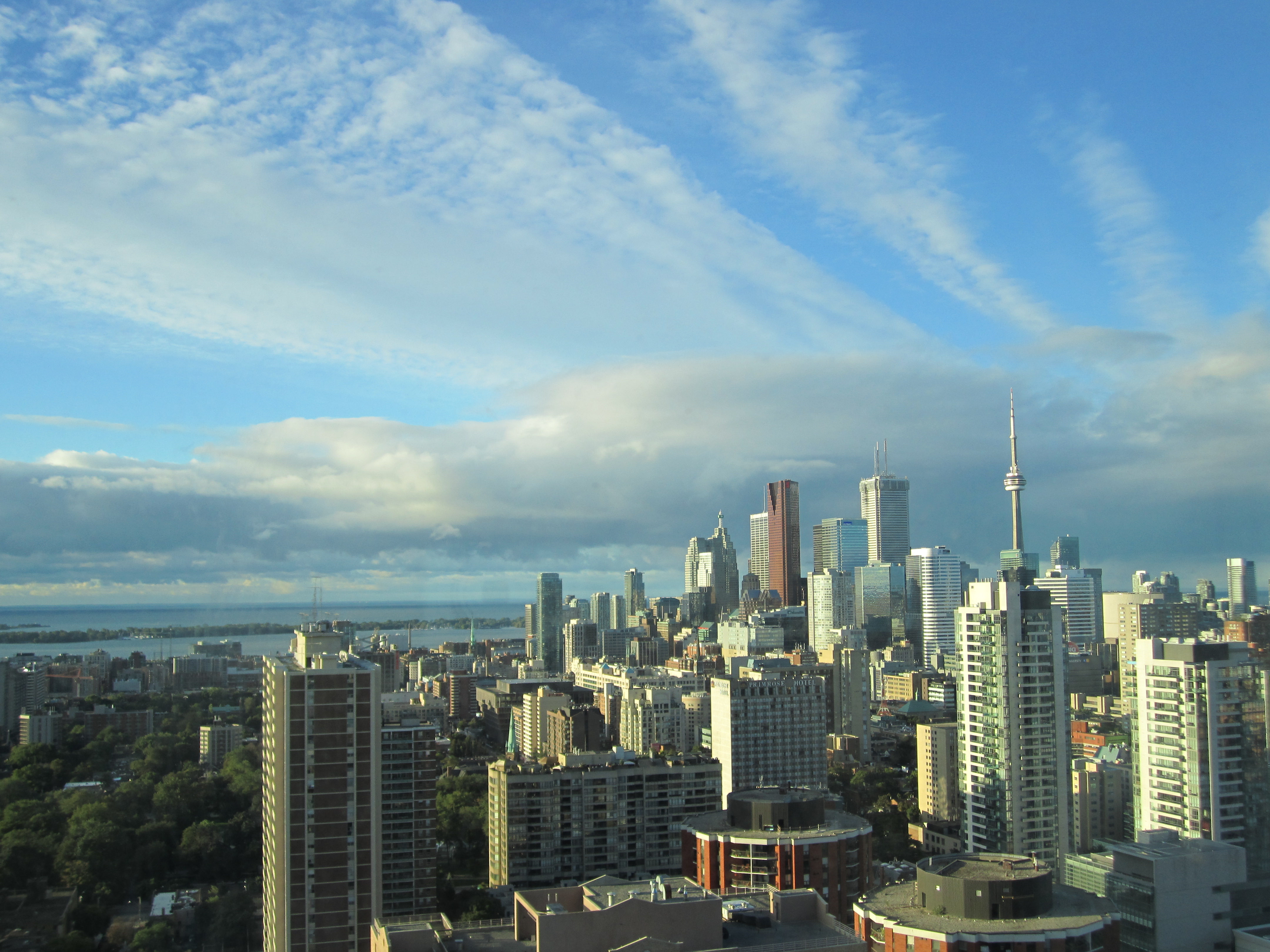 Toronto skyline as seen from our Verve condo. The view that Bill would see from his hospital bed in our living room.